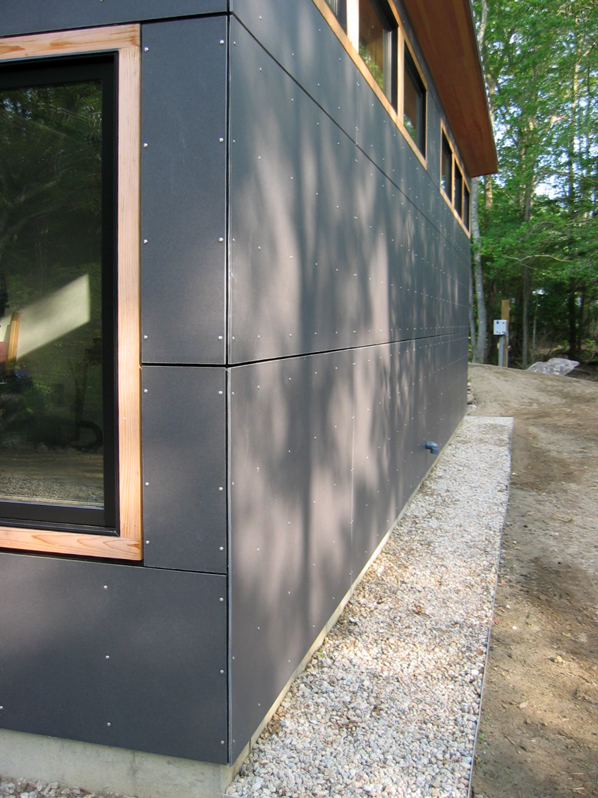 One of our earliest projects, and truly a great challenge and collaboration for its completion, this project was the first ground up project Sixteen On center took part in. Located in Little Compton, RI, on a small wooded lot, this structure is best defined as a modern dwelling with a mix of coastal and New England architecture blended into a simple open floor plan. The owners are each artists themselves, and so they chose us for our background in architecture and our willingness to collaborate with them and the designer they hired to see this project through from start to finish. It was a great relationship between all parties really which is what made this such a success. The building, in two parts, consists of the living quarters on one footprint and the studios on an adjacent footprint. These two zones are connected by an interstitial space which serves as the entry point to the home and it allows you to look straight through to the outdoors again once inside.
The main space of the living side is a vaulted, double height space with the master bedroom and bath positioned above as a lofted private domain. The kitchen, guest bath and mechanicals remain below on the first floor plan. The studios were mirrored essentially and they stand about 10 feet tall at their highest point and pitch back toward the middle flat roof. These roof lines are now a very typical signature item of our work. On the exterior, the two major masses are distinct from one another by how they were finished. The living side was wrapped with red cedar clapboard and the studios covered with a sleek charcoal colored fiber cement panel and exposed fasteners. This whole project ideology was based on simple materials and very clean and open lines and connections between these materials. It was a pleasure to build.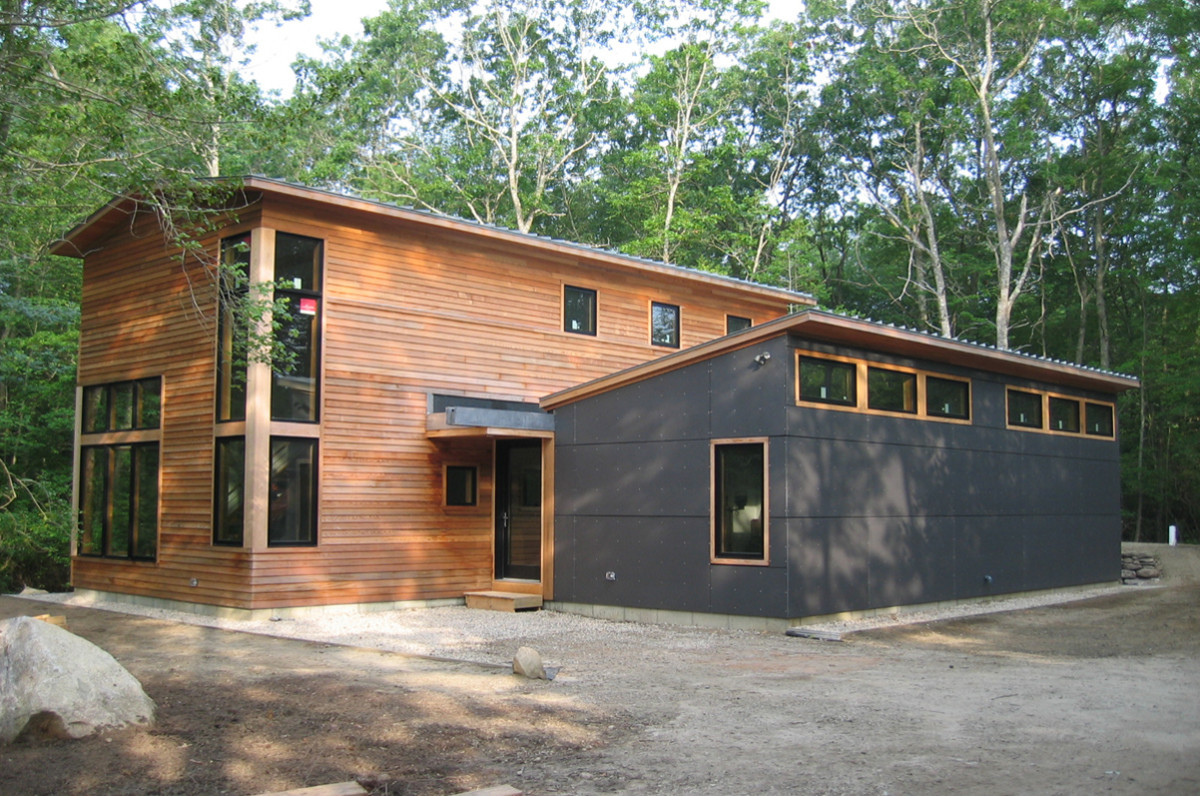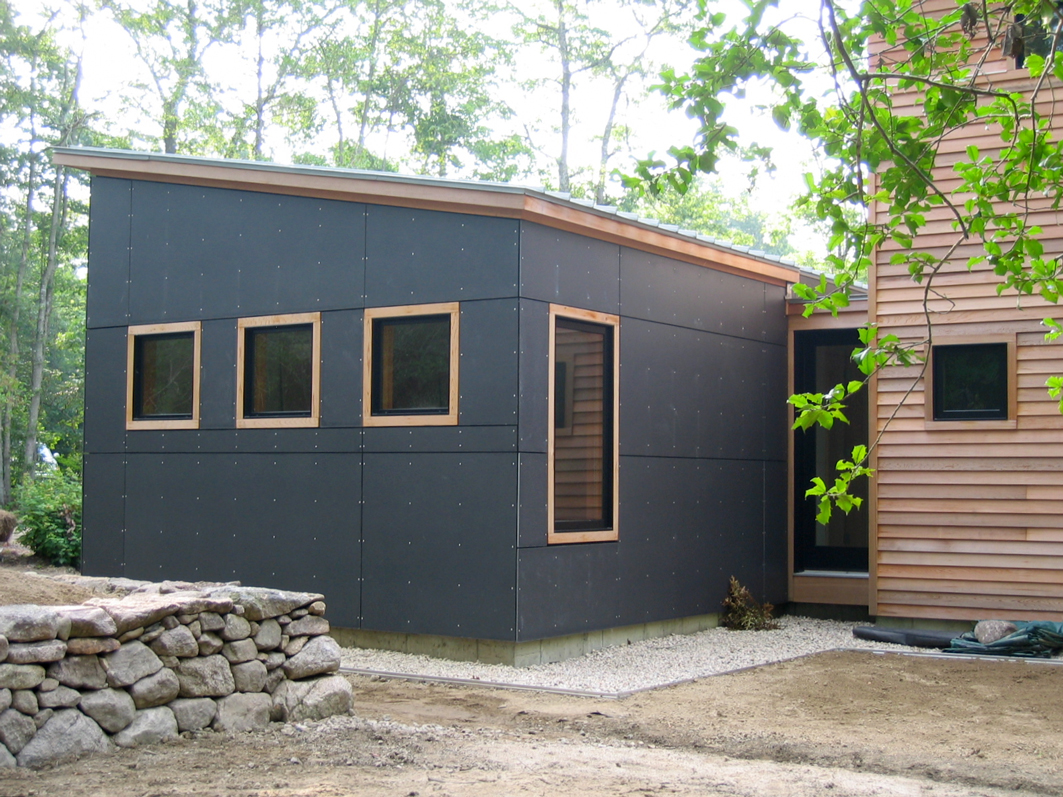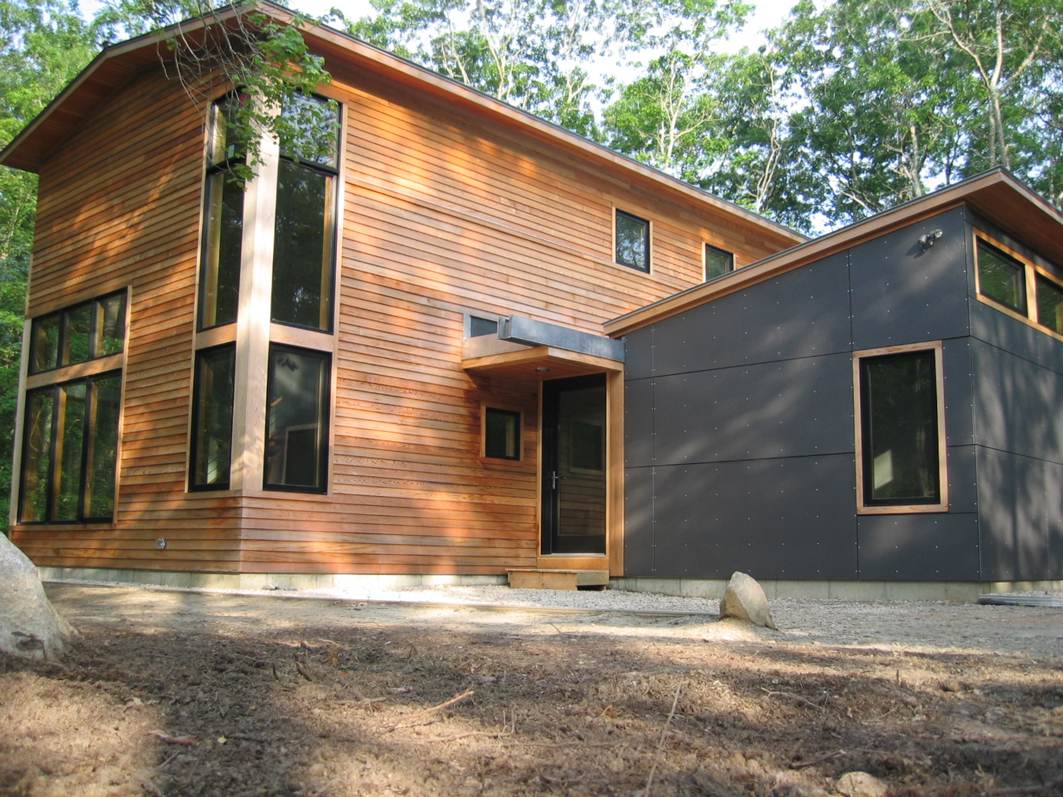 Read The Boston Globe Magazine feature on this home.