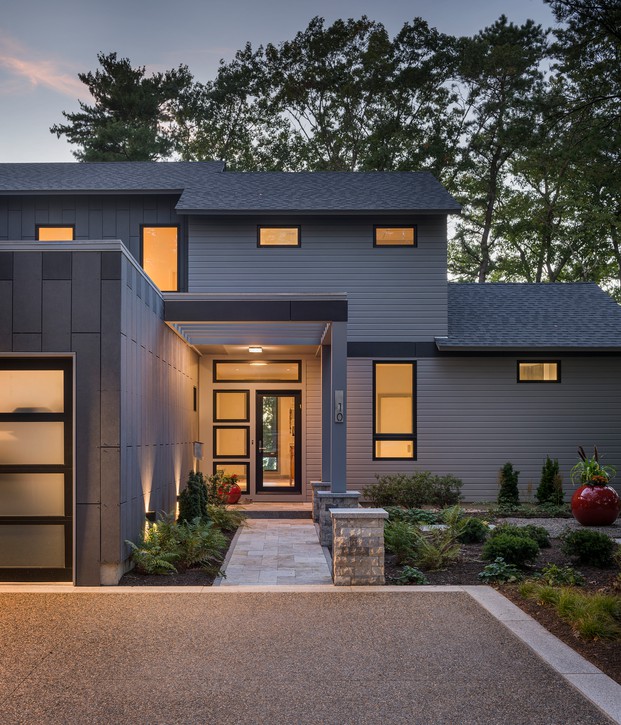 This custom new home collaboration, located on the eastern shore of Hundred Acre Cove, was designed by Kite Architects and project managed, as well as built, by our crew at Sixteen On Center. It's another project we have worked with Kite on, and it certainly won't be the last!
With coastal forests, marshlands, and a private cove just across their lawn, these homeowner's have picked a wonderful spot to age in place. The home's configuration on the site paired with full-height windows, walk-out decks, and exterior patio spaces ensures that full advantage is taken of all the encompassing nature and views that the surrounding area has to offer.
The structure's clean masses are enveloped by custom cement panel siding over rainscreen combined with a unique cedar horizontal board, with large expanses of glazing and corner-wrapping windows that open to the incredible view of the water. Every detail of the home, from the simple accommodating entry, past the clean-lined interior stair, across the radiant floor system, and out to the screened porch, was carefully executed; a testament to the collaboration between Builder and Architect.