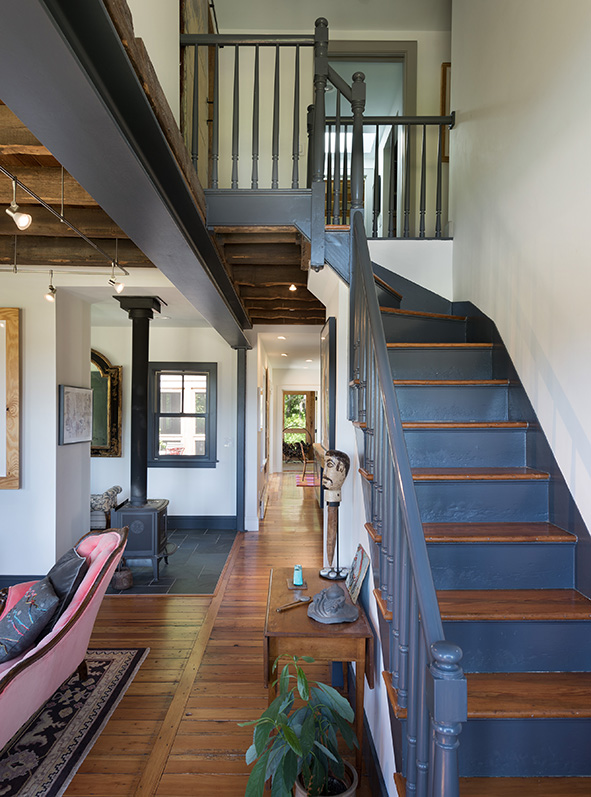 This total home renovation began with a colonial-revival style house that had previously undergone two additions. In recognizing the intrinsic value of the initial structure, Sixteen On Center sought to create a stark contrast between what was original and what was later added, an expression that was created through the use of knotty cedar on the exterior.
On the interior, the original structure is celebrated through the exposed ceiling rafters as well as the resurfaced hardwood floors throughout. Opening up the living space on the first floor and removing select load-bearing walls called for the addition of a steel beam, which added an industrial yet modern twist to the home. This theme of modernization is especially prevalent in the kitchen, where the the material combinations and color selections of the cabinetry – all custom and done here in our shop – create a vibrant and stimulating space.
The artistic eye and unique taste of our clients pushed us to a new level of custom work, where the inclusion of the clients' own work as well as their selection of a few antique pieces helps bring an aesthetic of revival to the home. A primary example of this is the cattle yoke, an item that the clients presented and requested be incorporated within the design of the kitchen. Our team took this and ran with it, turning a piece of classic farm equipment into a featured lighting fixture.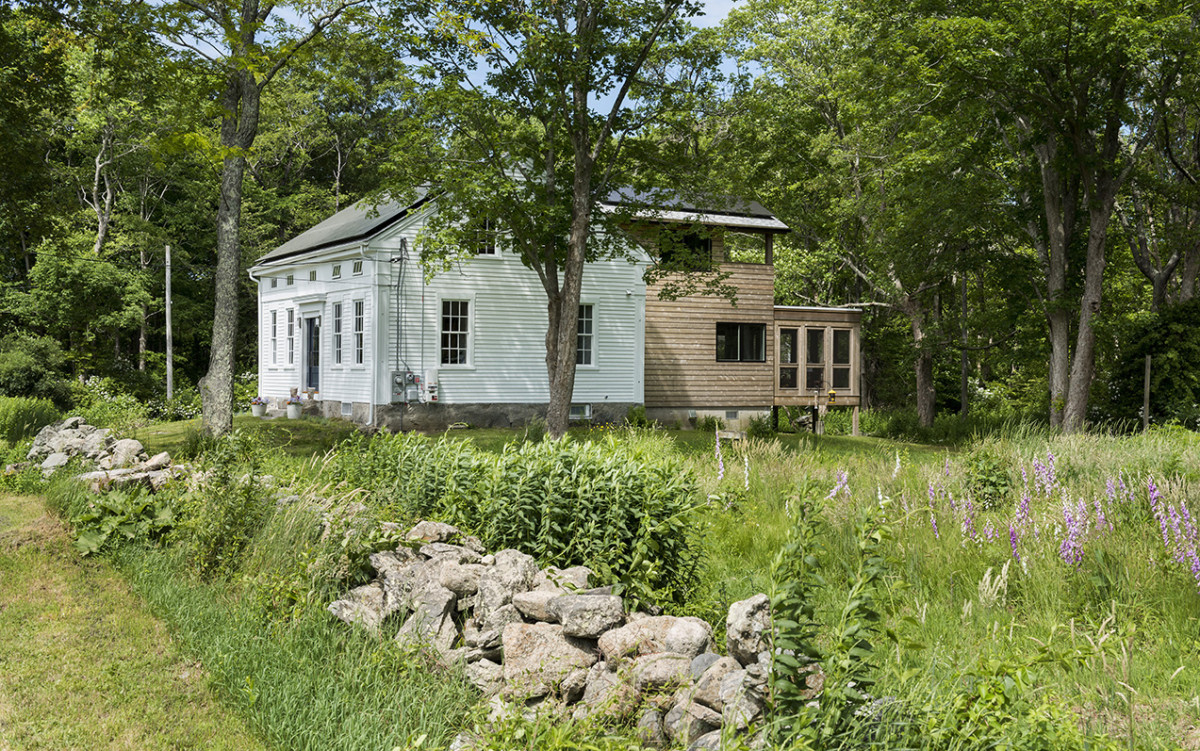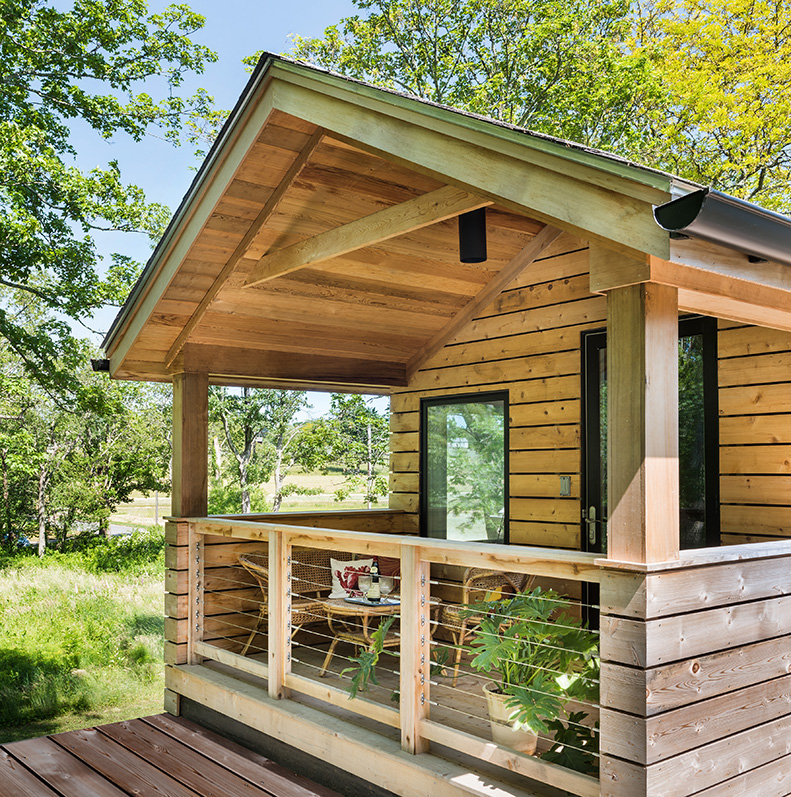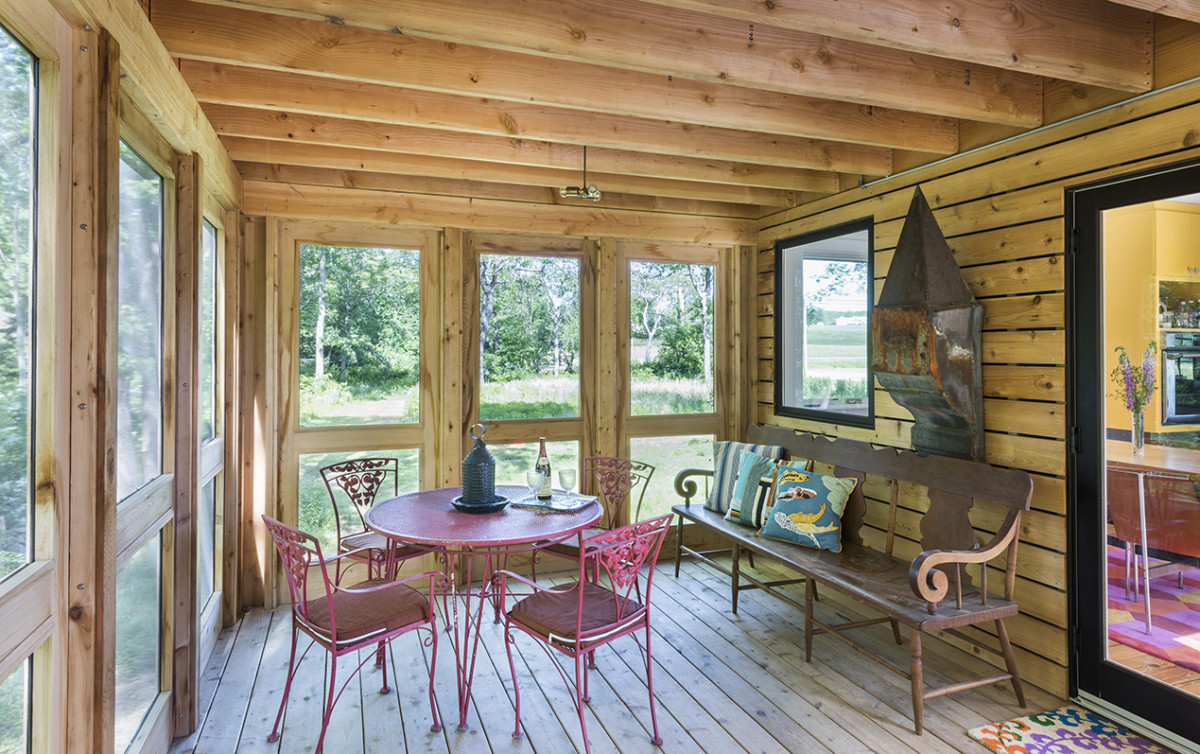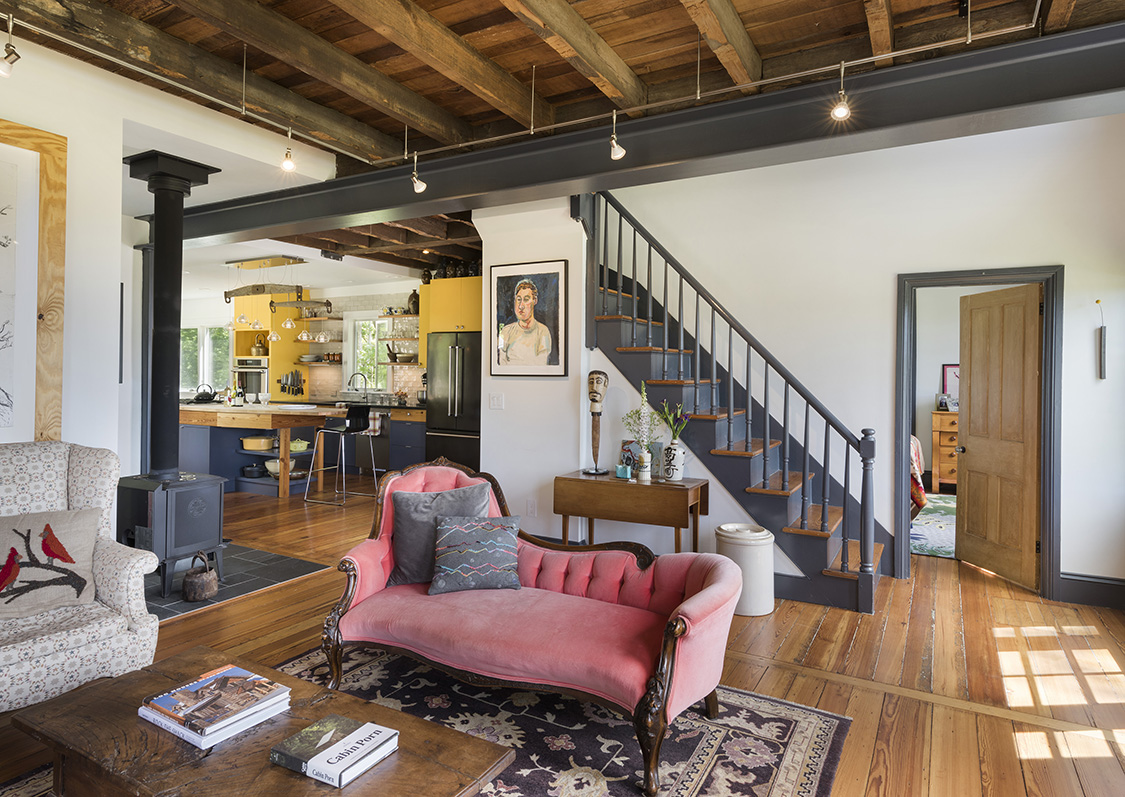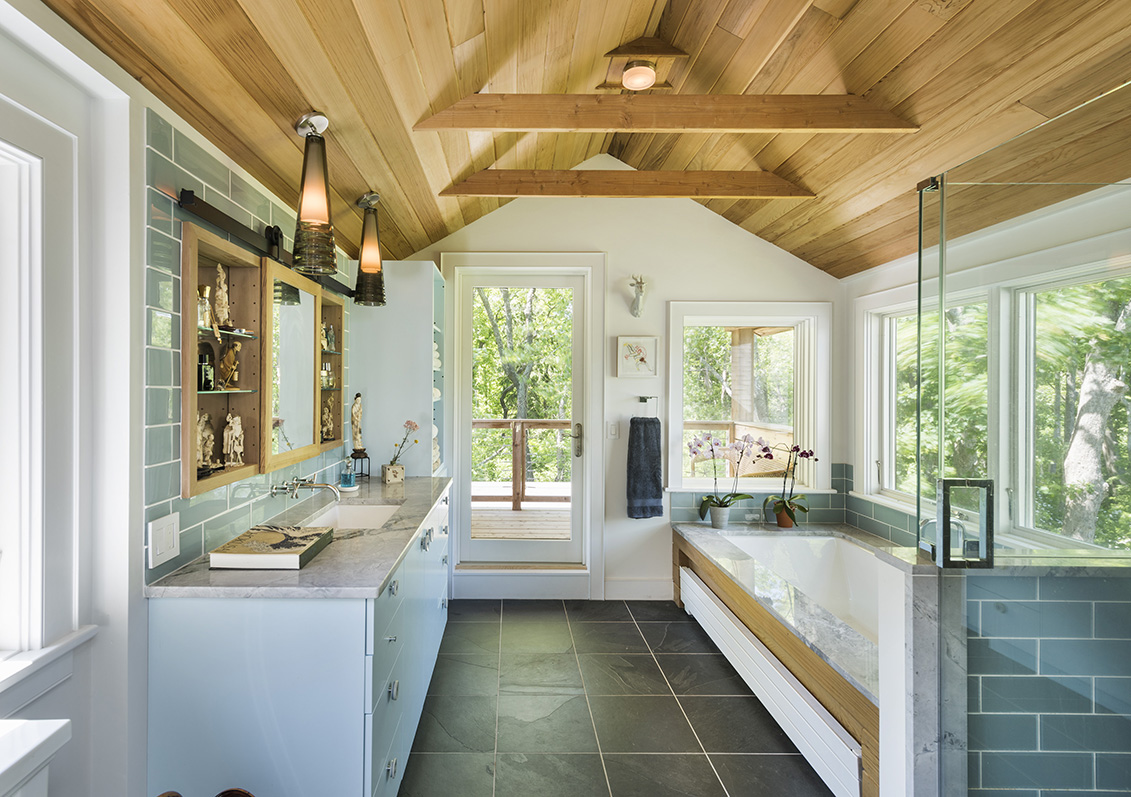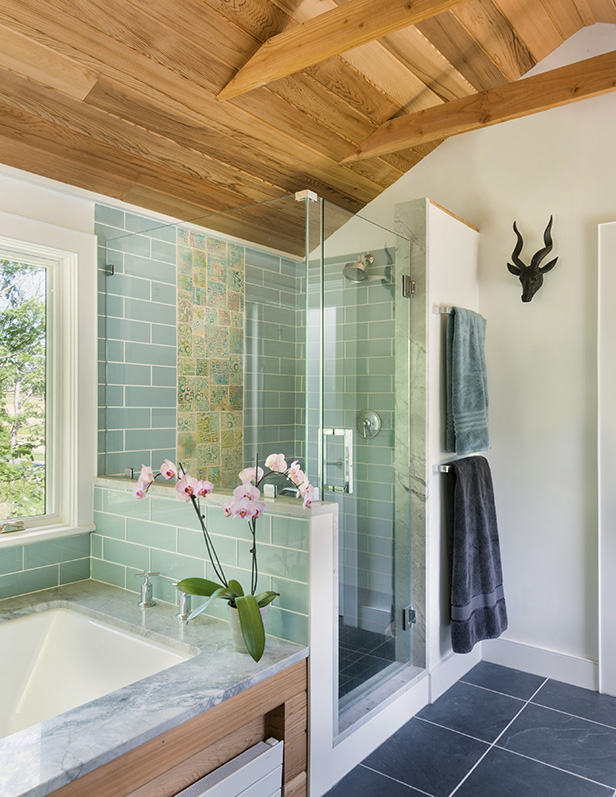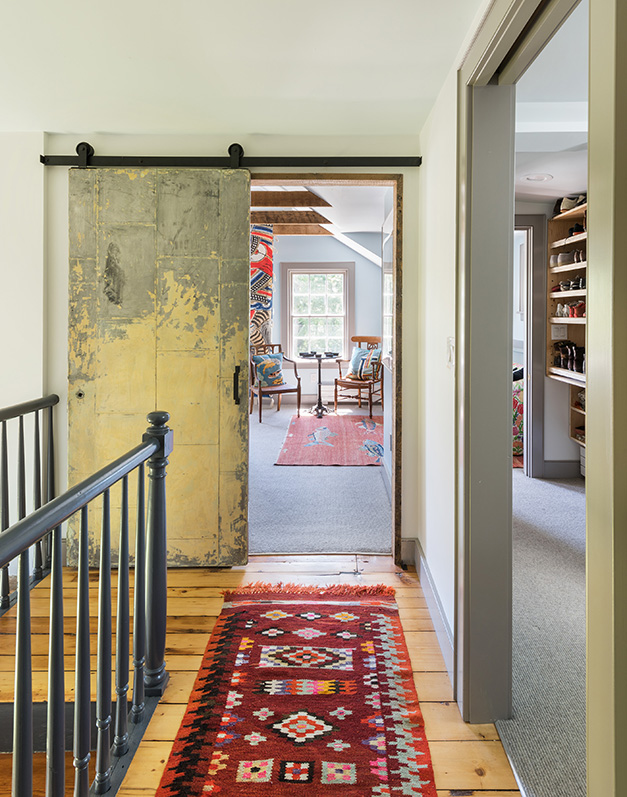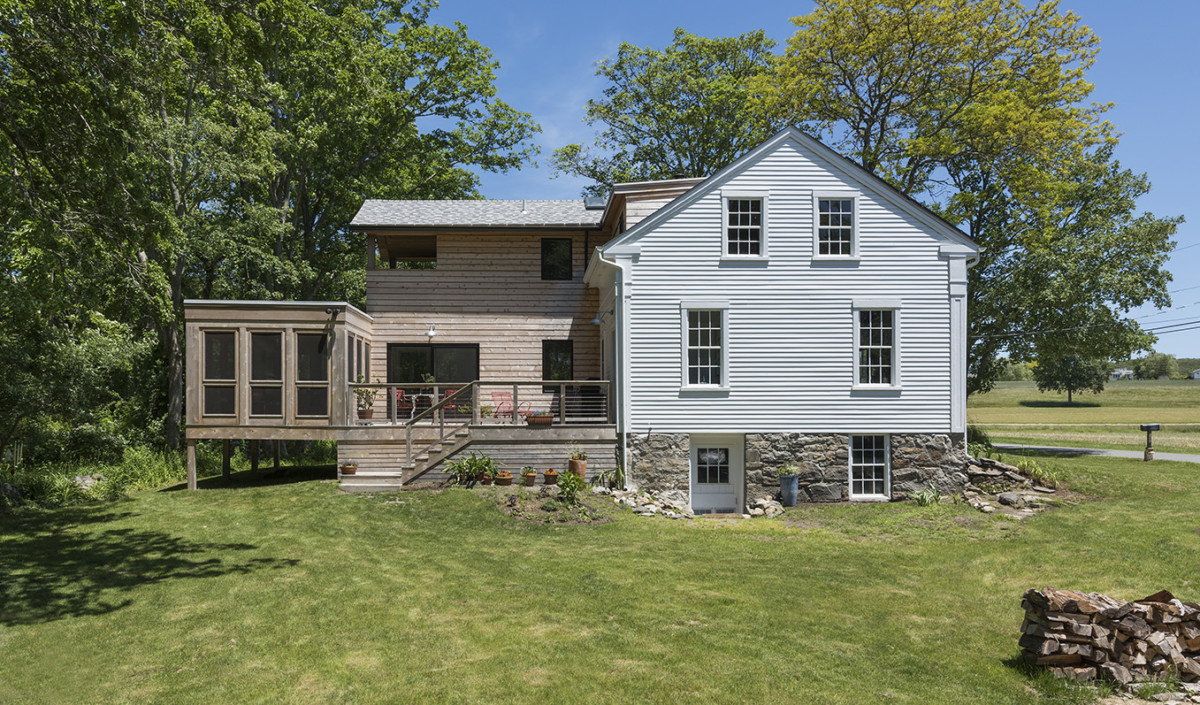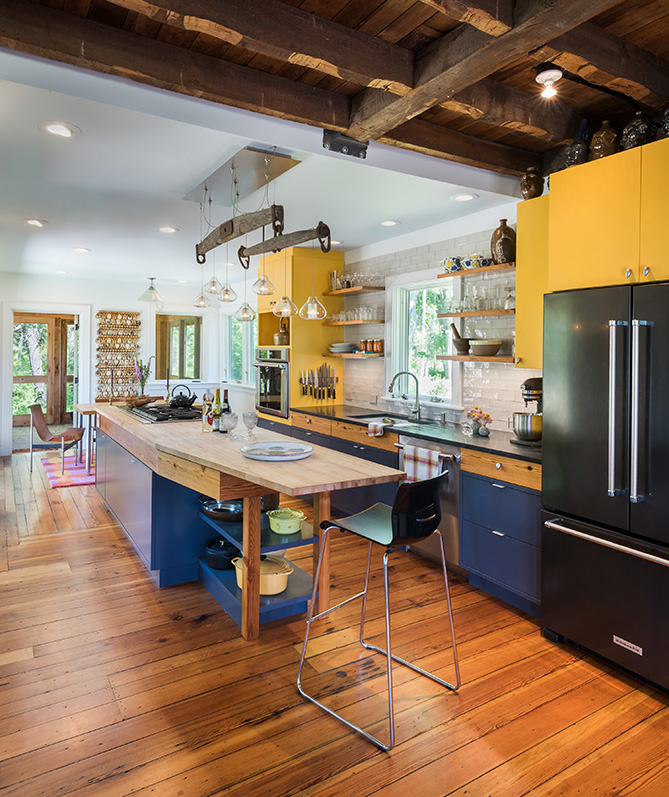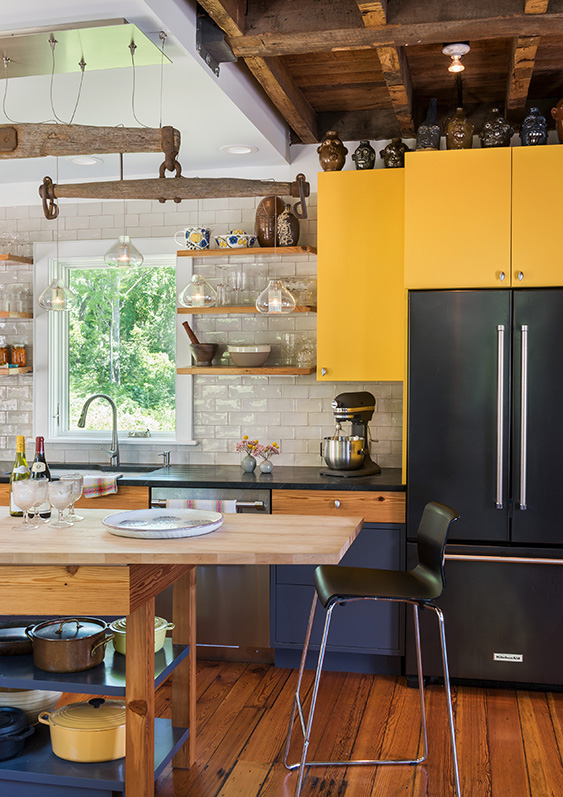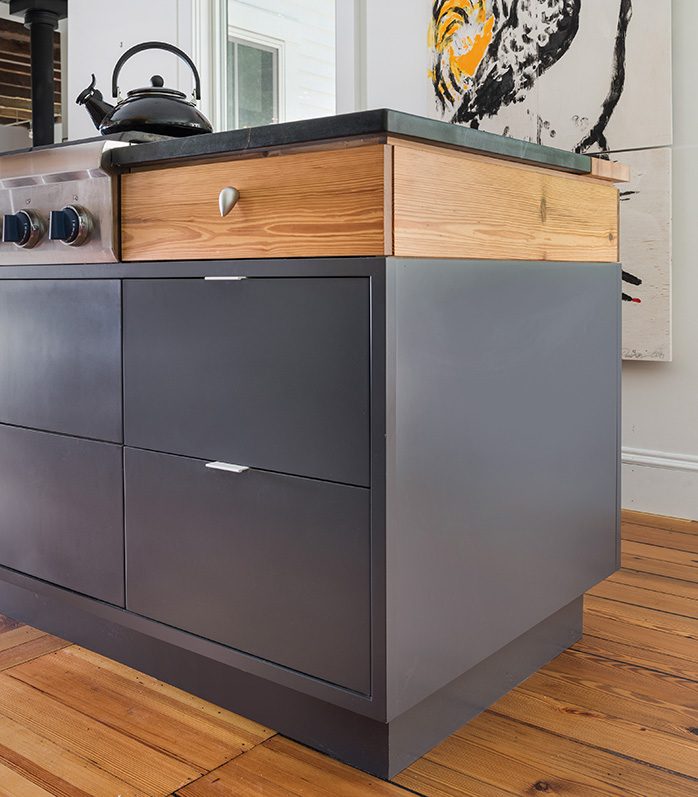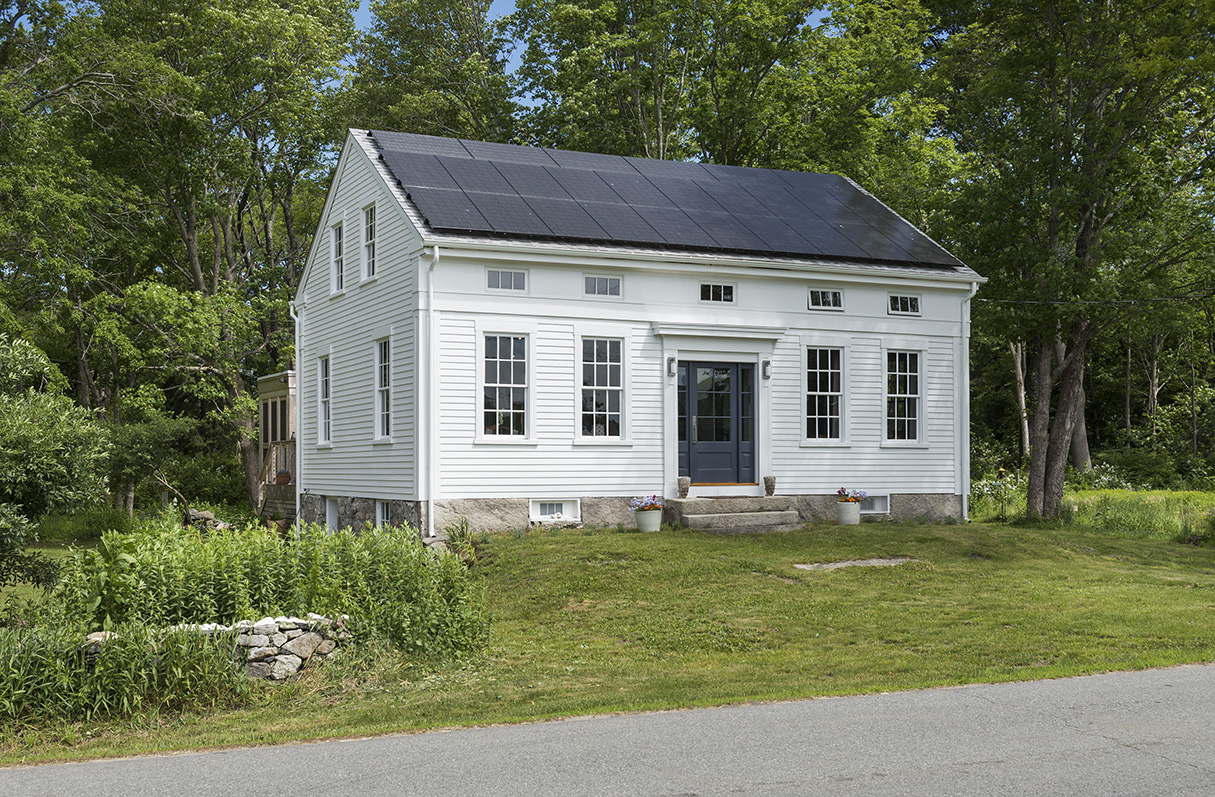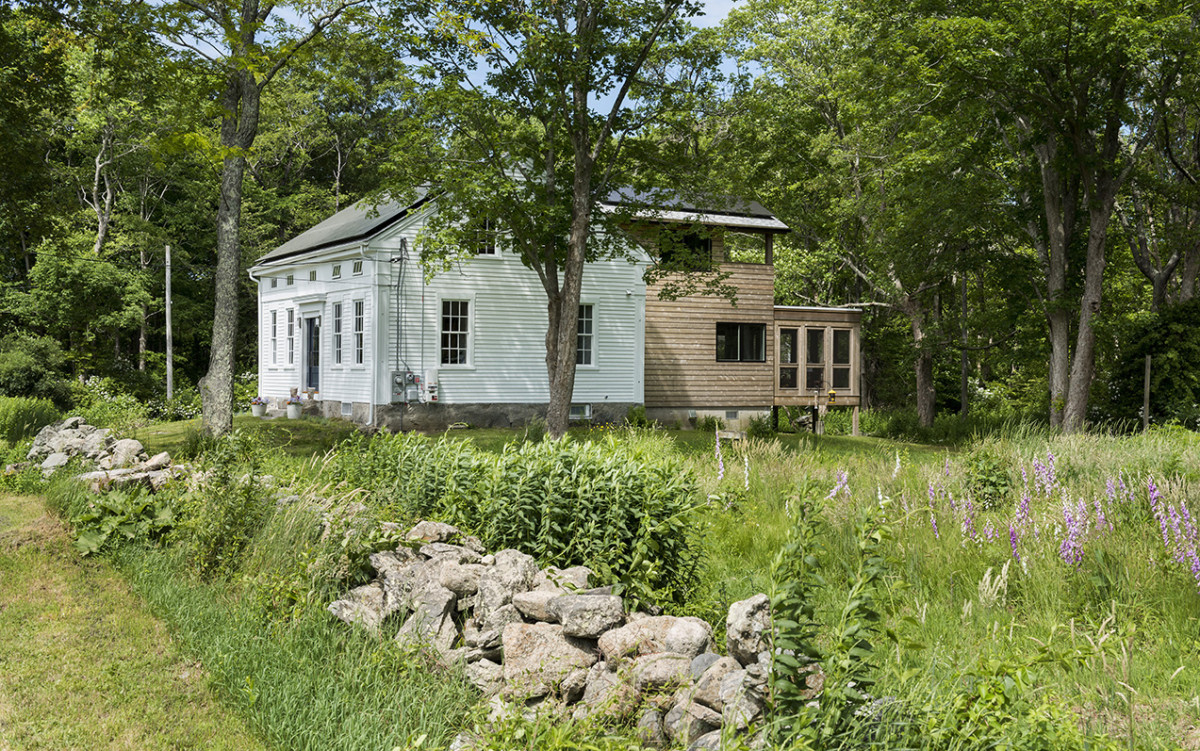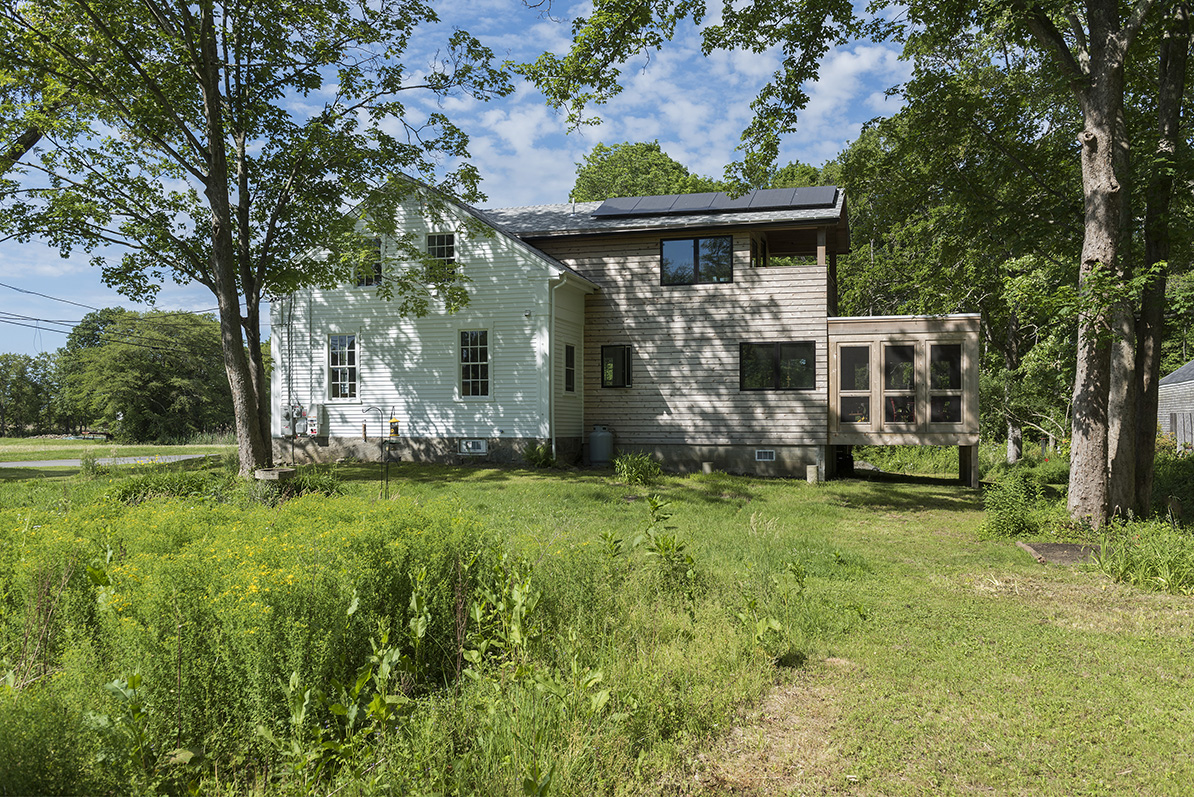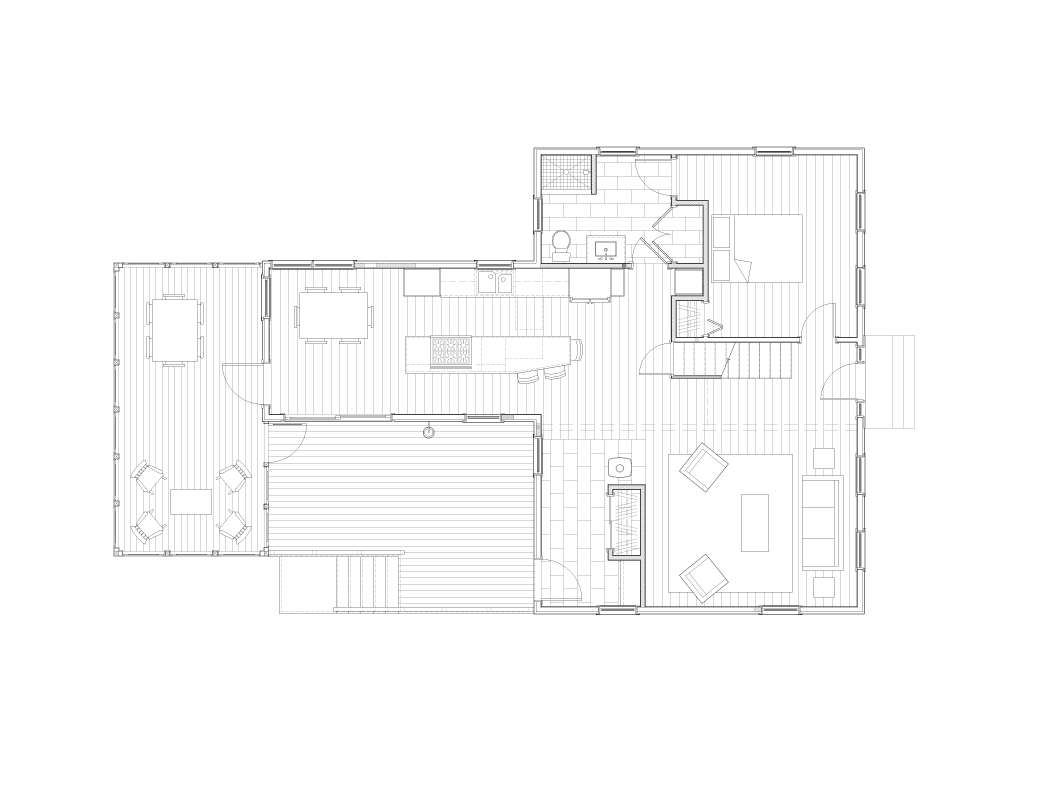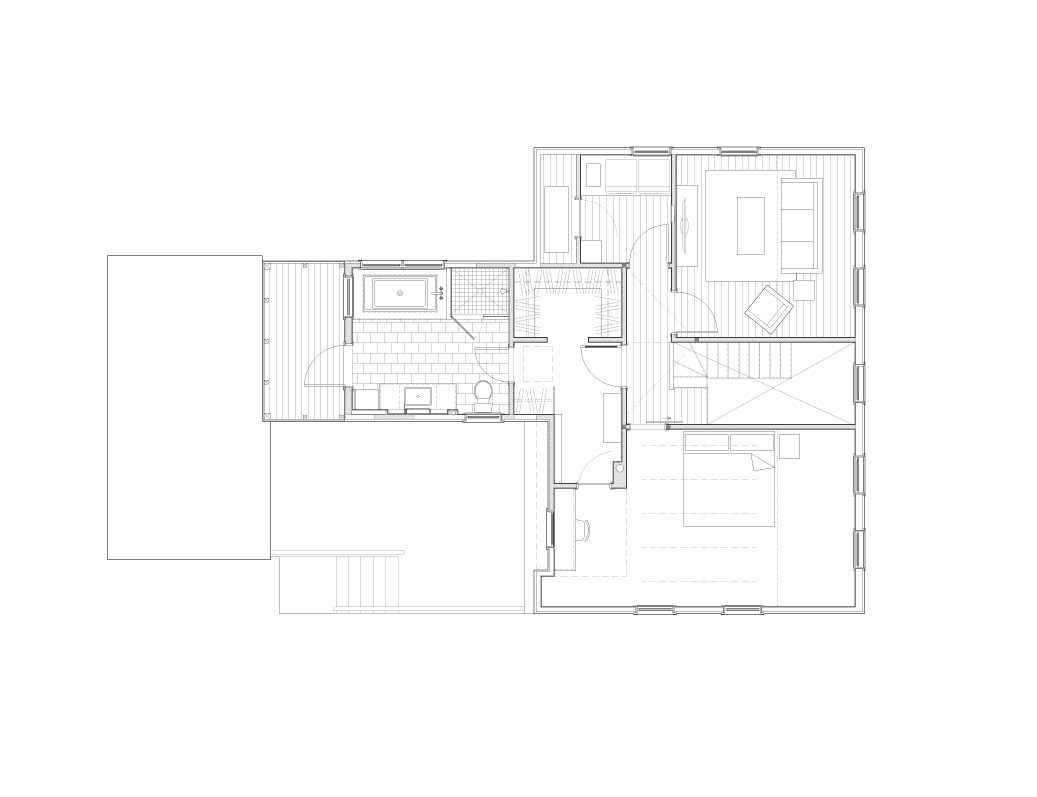 This home was featured in The Bay magazine