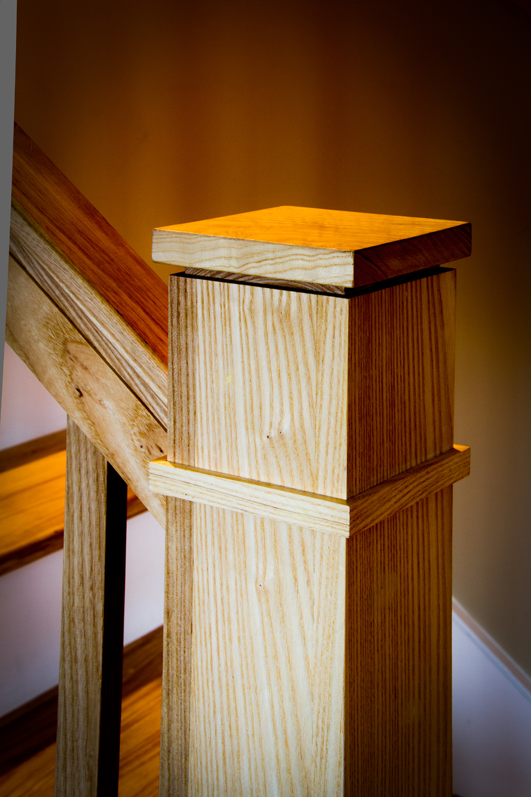 Accomplished in 2011-2012, this single family home is a fantastic example of what we do as a design build team. At nearly 1200sqft, this structure is a modestly scaled dwelling that offered our customers the feeling of openness and comfort within quaint surroundings.
To tell the history briefly will explain that, much like many of our designs and builds, this project needed to keep some of the original structure in order to avoid town zoning ordinances and be permitted to execute the project as the clients wished.
Before and after photos show that we indeed kept the original existing roof line and the entire existing foundation to the even smaller farm cottage that sat idle on the property before we moved forward with the plans. What developed was an alternate roof plan that pitched opposite the original and higher in elevation to allow a second floor dormer addition complete with master bedroom, bath and guest room. The lower floor was slightly expanded (which was permitted without zoning approval) to provide a full working kitchen, guest bathroom, front and back entries, dining and living room all in an open-plan, shared space. A front deck and rear deck provide transition support for better egress in and out, and supplied more usable space for dining or lounging outdoors.
This signature home is another look at our efforts to create a small-scaled functional dwelling, with good design by adapting what was already there. This is what Sixteen On Center does best.