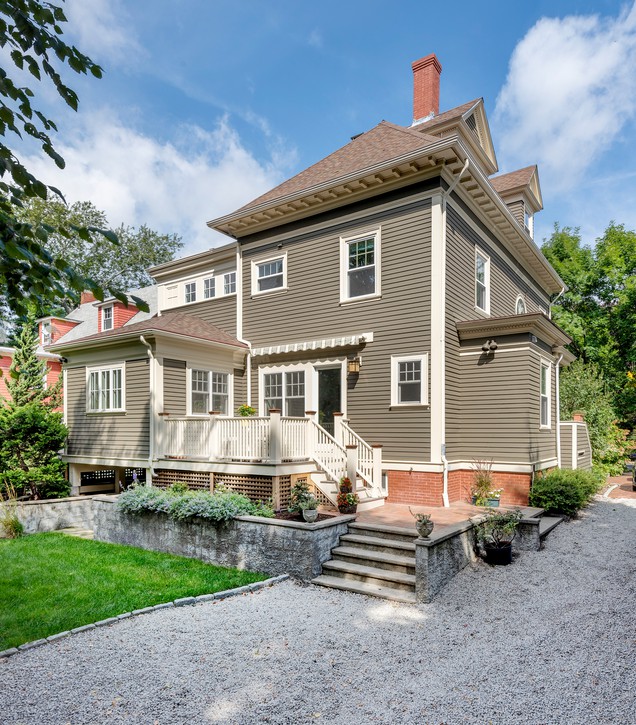 These clients approached SoC looking for an addition to replace their tight, dark, separated kitchen and equally deficient master bathroom above. On the ground floor, we took over a large sun-cooked deck and converted it to an interior space, locating a highly functional kitchen within, and the old kitchen location was reworked into a back entry with mudroom and powder room. Altogether, the result is a bright, well connected sequenceof spaces that now interact with the rest of the historical home, allowing sunlight and circulation back into the home's existing central space.
On the second floor, a small addition housing a new ensuite master bathroom sits above the new kitchen on the south face. Boasting a free-standing tub, comfortable walk in shower, water closet, and double vanity, it packs a huge amount of function into a slender space. The client's palate of varying marble tile and counter surfaces paired with a rich blue vanity help to create a calming, soothing area.
Of importance to this client was utilizing a language on the exterior that blended the new structure with the existing home. To suite this need, careful attention was paid to soffit trim and finishes, ensuring the ornate character of the existing home was not only matched, but carried throughout the addition.