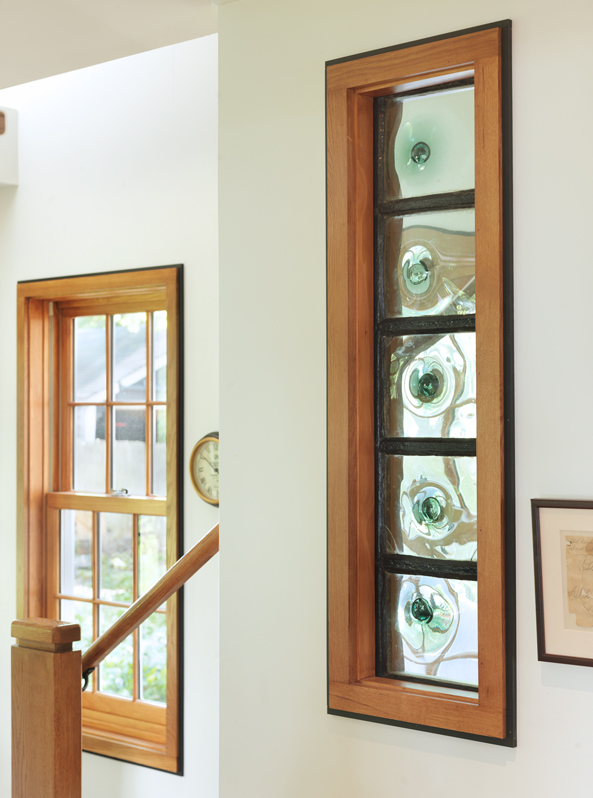 Sixteen on Center has a knack for taking on old homes and revitalizing them to better blend with the new spaces we are proposing to add. Often, when additions need to connect with an older portion of the original home you need to consider how the two time periods will meet each other. Are they in harmony or are they in opposition? In this project, Kite Architects prescribed a clean break between old and new on the inside. Yet the exterior of the addition was designed to match certain details and proportions of the existing structure.
This decision alone made both masses look part of a cohesive build and set the stage for masking the new technologies and stark contrast of the old and new interiors. Sixteen on Center performed the general contracting of this job to deliver a radiant slab floor, custom kitchen, open European style shelving, several custom built-in features and warm accent tones and a mix of wood floors and tile work throughout the 2 story addition. Our collaboration with the architect enabled this project to come to fruition. The idea behind the expansion was to include a new master bedroom suite above a modern kitchen and eat in dining area. It provided more room for extended family to come and stay, so that all members could spread out between old and new areas of the home.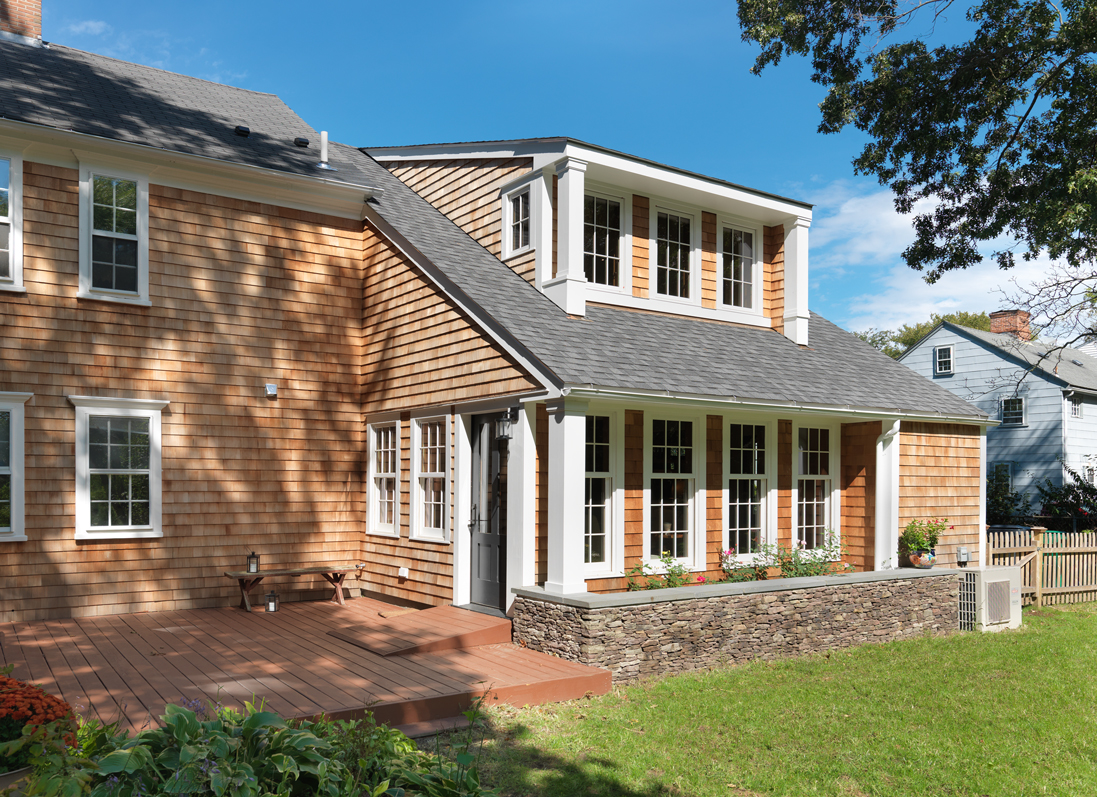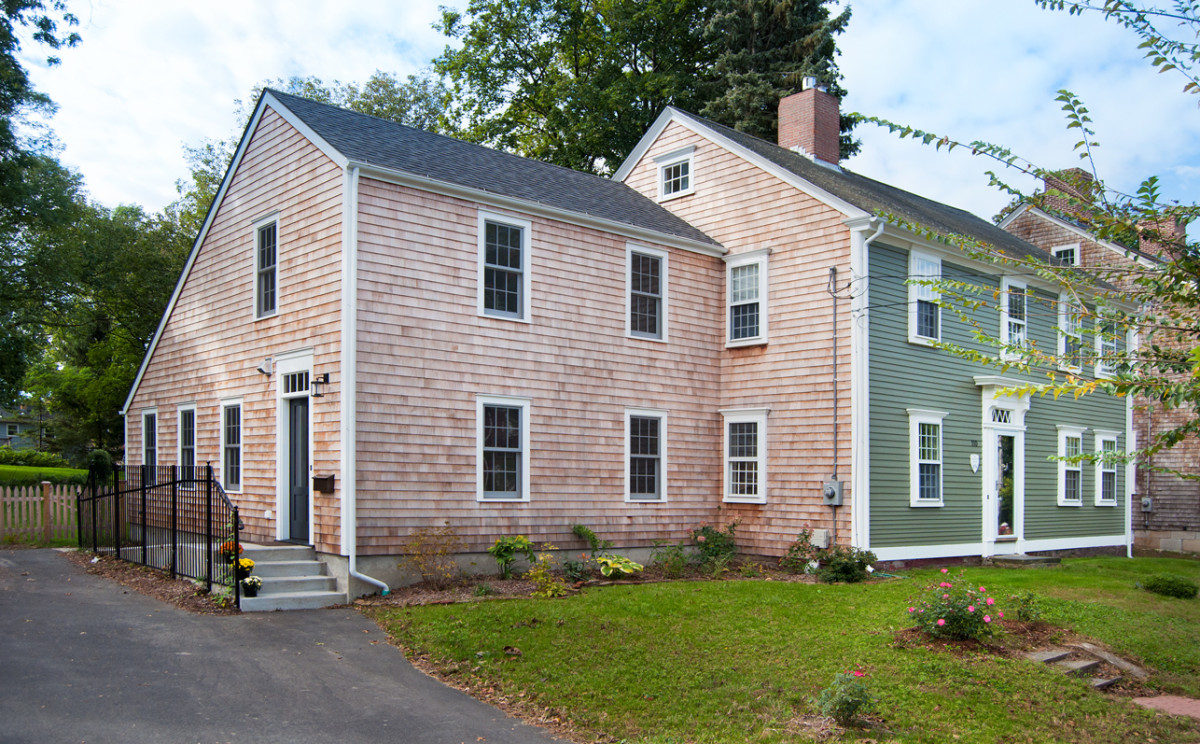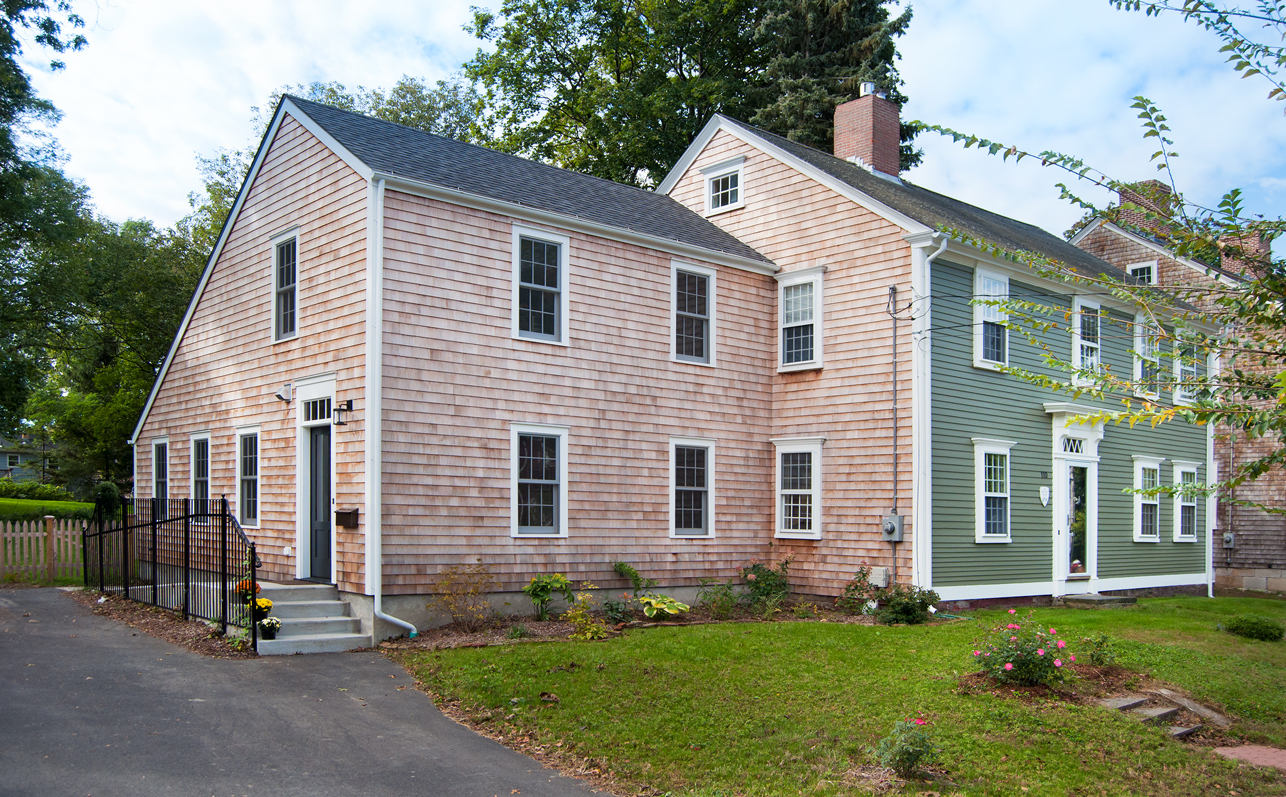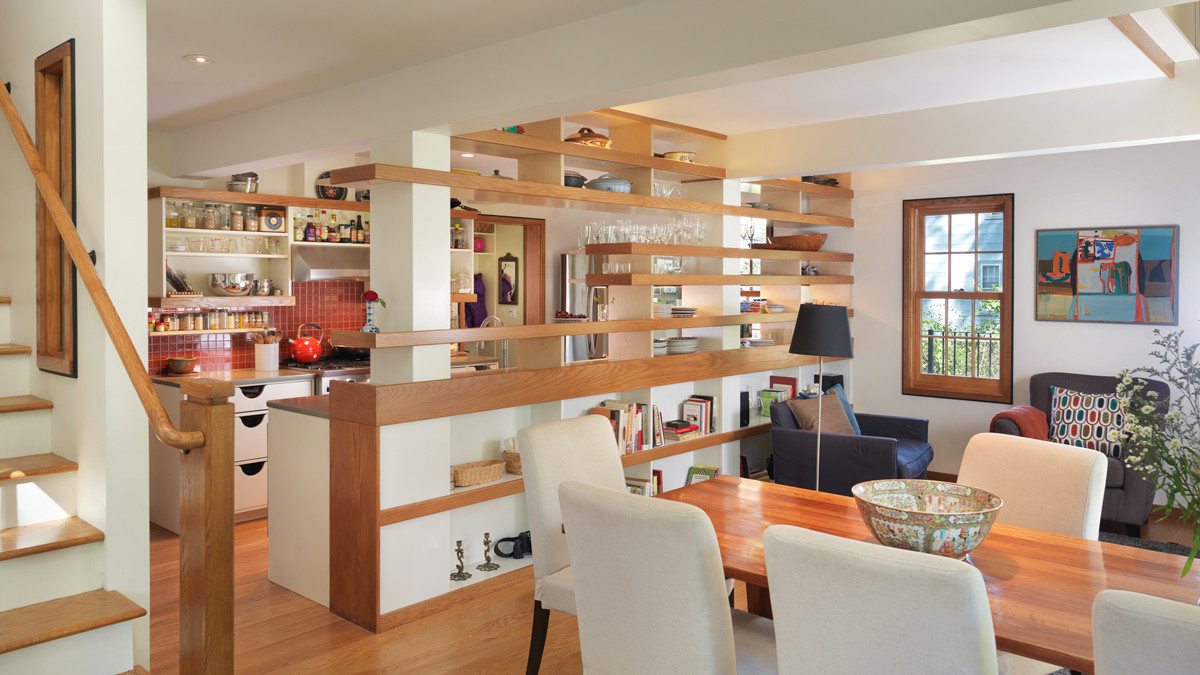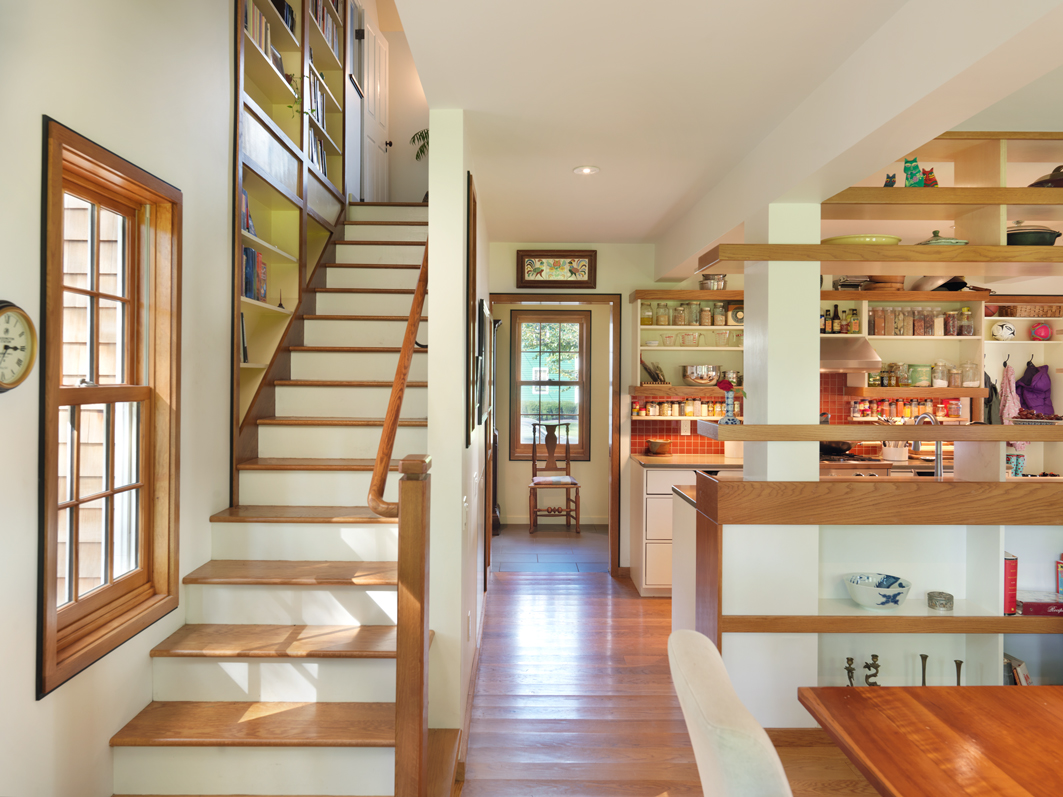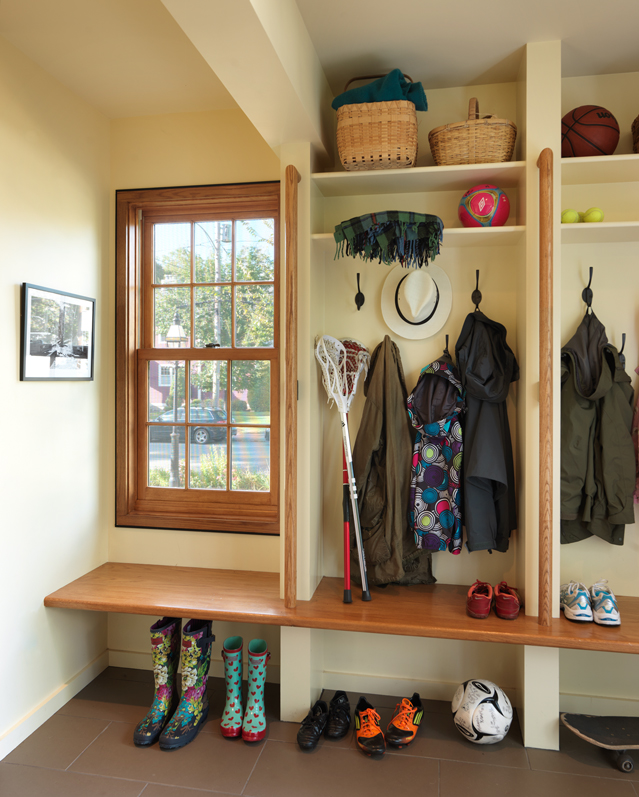 This home was featured in Rhode Island Monthly Home Design magazine.